What's in your cigarettes and how do these chemicals affect you?
In this article, you will learn how to:
What chemicals are in your cigarettes?
Where else can you find the same chemicals
When filters make cigarettes less harmful
The truth about "light" cigarettes
When tobacco is healthy without the addition of chemicals
And knowing what chemicals are in your cigarettes is important because most smokers have no idea what they are smoking.
I didn't know what was in my cigarettes when I smoked and I was shocked when I found out!
Likewise, Knowing what is in your cigarettes will help you see cigarettes objectively. not as a friend or a crutch– but see smoking for what it is with clear eyes.
This article is not about health fears, it is about facts. After all, you want to smoke it and at least know what's in it.
25 chemicals in your cigarettes
Your cigarettes have 600 different ingredients. When you light up and the cigarette burns, these ingredients combine to form more than 4000 chemicals!
Have you ever wondered why every product you consume has an ingredient list except your cigarettes?
From groceries to household cleaning products, everything has ingredients and warnings about toxic chemicals. Your cigarettes don't.
Below is a list of the chemicals in your cigarettes.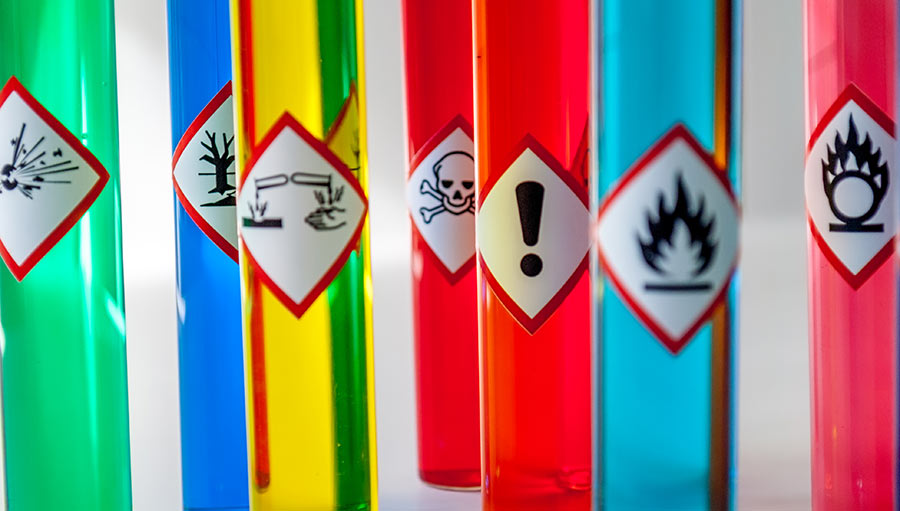 nicotine
You already know that cigarettes contain nicotine.
Nicotine is a natural pesticide that protects plans from being eaten by insects.
A frequently asked question is, "Does nicotine cause cancer?"
And the answer is: we are not sure. Although nicotine is not currently considered a carcinogen, studies have shown that it can promote tumor growth and create resistance to some chemotherapy drugs.
Here you can learn more about nicotine and how it affects your body.
But in addition to nicotine, a cigarette also contains many toxic chemicals.
1. Methanol
Methanol is the main component of rocket fuel.
2. Benzene
Benzene is found in rubber cement, gasoline and manufacturers use it to make dyes. Benzene is also linked to leukemia.
3. Hexavalent chrome
You can find this chemical in textile dyes, wood preservatives, corrosion protection products, and paints in paints, inks, and plastics. It is toxic, carcinogenic, and if inhaled, it can cause lung and nasal cancer.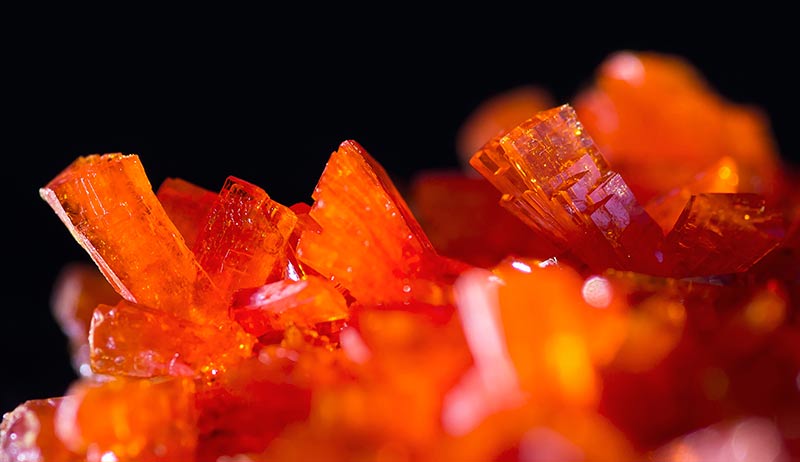 4. 2-naphthylamine
2-naphthylamine is a carcinogen and can be found in dyes. Although it has been replaced with less toxic compounds in the making of dyes, the tobacco companies still put it in your cigarettes.
5. Cadmium
You can find cadmium in battery acid and paint. Cadmium can contribute to cancer, cardiovascular disease, and osteoporosis.
Cigarettes contain cadmium because the tobacco plant absorbs heavy metals such as cadmium from the surrounding soil. When you smoke it, it gets into your body. Smokers have 4 to 5 more cadmium in their blood than non-smokers.
6. 4-aminobiphenyl
There are two ways you can come into contact with this chemical. First, by being near chemical dyes, or two by breathing in cigarette smoke.
Research has shown that this chemical is responsible for bladder cancer in humans and dogs by damaging DNA. Because of its carcinogenic effects, commercial production of this chemical ceased in the United States in the 1950s. (But the tobacco companies still put it in your cigarettes.)
7. vinyl chloride
This is a gas with a sweet smell. It is highly toxic, flammable and carcinogenic.
8. ethylene oxide
Ethylene oxide is the main component of air-fuel explosives. They put it in tobacco so that the tobacco leaves ripen faster and kill fungi.
9. Arsenic
Arsenic is used in rat poison. The United States' Toxic Substances Authority and Disease Registry listed arsenic as the most harmful in 2001. Arsenic is classified as a group A carcinogen. It couldn't be worse.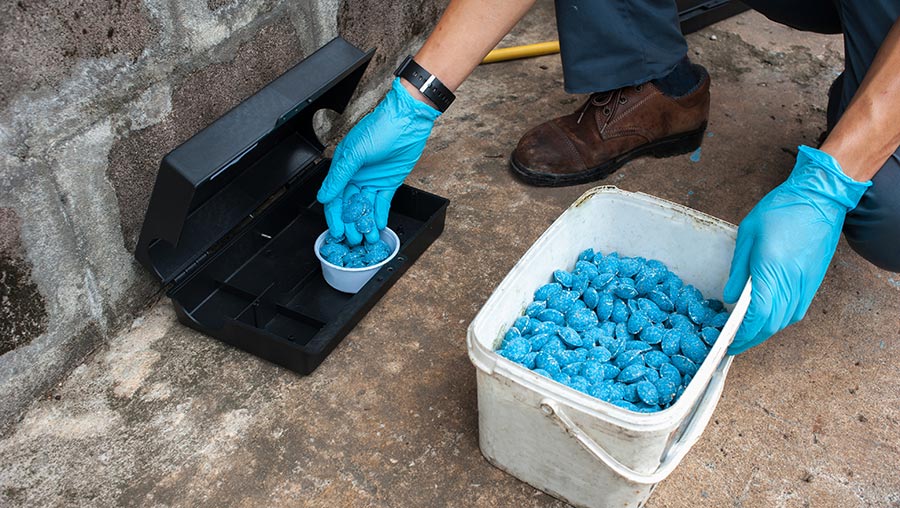 10. Nickel
Nickel is found in batteries, metal surface treatments, and pigments. It is carcinogenic and has been linked to lung cancer. Workers exposed to nickel have shown high risk of lung cancer and other lung infections.
More chemicals in your cigarettes …
11. Polonium-210
Polonium is the radioactive element discovered by Nobel Laureate Marie Curie and is known to cause cancer. It is used to power artificial satellites and initiators of atomic bombs in response to beryllium.
12. Beryllium
Beryllium is used not only in initiators of atomic bombs as a reaction to polonium, but also in coal slag. The International Agency for Research on Cancer lists beryllium and its compounds as Category 1 carcinogens.
13. Formaldehyde
Formaldehyde is a disinfectant used to preserve dead specimens and has been linked to lung cancer.
14. Tar
Tar is a cancer-causing chemical. When you inhale tobacco, tar stays in your lungs. Tar covers the cilia in your lungs, causing them to stop working. The cilia in your lungs are responsible for keeping your lungs clean and healthy. Because your cilia no longer function properly, it causes cancer and other lung diseases.
Tar also damages your mouth, blackens your teeth and gums, and destroys your taste buds.
15. Acetone
Acetone is the main ingredient in nail polish remover.
16. Cyanide
Cyanide is a deadly poison. Throughout history, people used this chemical to commit suicide.
Cyanide was also used for mass murder in the Holocaust in the gas chambers.
17. Acetic acid
Acetic acid is a component of hair dye.
18. Ammonia
Ammonia is a common household cleaner. We use it to clean windows and the toilet.
Why do they add ammonia to your cigarettes?
Because by adding ammonia, your lungs can absorb more nicotine, so your brain gets a higher dose of nicotine with each puff.
19. Butane
Butane is a gas found in lighter liquids.
20. carbon monoxide
Carbon monoxide is a chemical that is released in car exhaust and it is a poisonous gas.
21. Led
Led is used in batteries and is toxic in high doses.
22. Naphthalene
Naphthalene is a component of mothballs. It's used to create black smoke in simulated explosions, and it's linked to cancer.
23. methyl isocyanate
This is a gas whose accidental release killed thousands of people in the 1984 Bhopal tragedy in India.
24. Toluene
Toluene is used to make paint.
25. DDT
DDT is a banned insecticide as it has been linked to liver cancer.
And what I just mentioned are just a few of the thousands of chemicals that are in your cigarettes. Unfortunately the list goes on and on.
Do Filters Make Cigarettes Healthier?
When the cigarettes first came out, they were unfiltered as this allowed all of the "flavors to come through".
But when people found out that cigarettes cause cancer, they were concerned, and Big Tobacco used filters to remove some of the tar.
However, this made the cigarettes too bitter. What have you done? They added even more chemicals to remove the bitterness.
The truth is that Filters don't make cigarettes healthier and almost don't remove enough tar and chemicals. This is a marketing ploy to keep you smoking.
Are Light Cigarettes Healthier?
Lighter cigarettes used to be the cigarettes with less tar or less nicotine.
But this new name misled smokers into believing that these cigarettes are healthier. Hence, the tobacco companies were required by law to change their name to low-yield cigarettes.
Research shows that the risk of getting sick from smoking is practically the same regardless of whether you smoke low-yield cigarettes or regular cigarettes.
And the thing is that when you smoke a low yield cigarette, You breathe in more intensely to get the same amount of nicotine that you used to get from a normal cigarette, so it is no longer a low-yield cigarette.
Is Tobacco Healthier Without Adding Chemicals?
No added chemicals does not mean they are chemical free. For example, "natural" tobacco would still contain the cancerous heavy metal cadmium (see above), which the tobacco plant absorbs from the soil and which is not added in the manufacturing process.
Ordinary tobacco contains 4,000 chemicals. Inhaling 1,000 chemicals instead of 4,000 doesn't make it healthier. It's just a trick to getting you to smoke without feeling "guilty" about it. At the end of the day, "natural" tobacco can be even worse because you are still breathing fumes into your lungs and giving the wrong impression that it is healthy so you don't feel the urge to stop.
Why doesn't your pack list the chemicals in your cigarettes?
I encourage you to ponder why these ingredients are not on your package. The warning labels that are already on your pack and show you what cigarettes do for your health are not working.
Because we always rationalize, "this won't happen to me". This is a defense mechanism that allows us to keep smoking.
Every smoker experiences cognitive dissonance: a conflict in your head between wanting to smoke – because you are addicted – and knowing that it will harm you.
And because your brain can't live in conflict, there is a rationale that cigarettes can't be that bad and you are fine. Because of this, the warning labels on your backpack will not work.
On the other hand, Seeing the ingredients in your cigarettes will remove the illusion that there is something magical in your cigarettes This will help you deal with life, socialize and reduce stress. There is nothing to it.
Every time you feel like it, think about chemists meeting up with the great tobacco managers trying to figure out what chemicals to put in your cigarettes to get addicted. I don't know if this sounds like a stretch to you, but to be honest, 600 ingredients didn't accidentally get into your cigarettes.
What should I do
Your cigarettes contain a lot of chemicals, yes. But the good news is that after you stop putting these chemicals on, your body will recover immediately.
Our body is an ingenious machine. 20 minutes after you last smoked your cigarette, your blood pressure has returned to normal. In 48 hours, your senses of taste and smell have improved. In 2 weeks your risk of heart attack is reduced and in just 90 days your lungs are healthier!
Any cigarette you don't smoke is important and it's never too late to quit while you are.
So, if you want to know how to quit smoking the natural way, even if you've failed before, make sure you get the basic video using the CBQ method. It will help you get started.
The CBQ Method is a psychology-based method – it does not involve drugs or medication. There are 4 quitting phases in order to get rid of cigarette cravings and to change your attitude towards smoking and break the habit.
These 4 stages will help you reprogram your brain so that you can no longer see cigarettes as a friend or a crutch. The CBQ Method has helped thousands of people quit smoking for good. And it's the same method I'm talking about in my TED talk.
Get the basic video of the CBQ method