The world has gone mad about CBD and other cannabis products in the past few years. The number of growers and small local businesses making premium CBD products has exploded recently. Hence, finding the best CBD oils for your needs is often easier said than done.
When it comes to CBD oils, many things play an important role in maintaining that high quality stamp, including the seeds used, the soil it was grown on, compliance with legal standards, and third-party laboratory testing. If you're looking to find the best CBD oil for your needs, read on and we'll explain how to find the perfect product.
1. Learn the basics of CBD oil first
There is a lot of hype about CBD oils these days. The cannabis industry exploded practically overnight, and today there are hundreds of CBD oil brands and products on the market. Most of them are meant to help with all kinds of health problems and are often a much safer alternative to prescription drugs. With so many options and needs, it can be very difficult to find the ideal CBD product for your needs.
Any CBD dealer will tell you that their products are the best in the business. So you have to go a little deeper to better understand what they offer. This is why you should always invest time in researching CBD oils. Read some articles, check out the latest science, and make sure you know what CBD is and how it affects your health.
2. Hemp and marijuana are not the same thing
Many people think that CBD oils are only made from marijuana, but that's just not true. While marijuana contains CBD, most CBD products are made from hemp. This is because marijuana is high in THC, the psychoactive compound that is responsible for the so-called "high". On the other hand, hemp has almost no THC. Since most CBD oils have a THC content lower than 0.3 percent, they are mainly made from hemp.
3. Always opt for high quality CBD oil
There is a lot of controversy surrounding CBD products in the US as it is legal in some states and illegal in others. Although hemp was widely grown and used by Americans in the past, new federal government regulations made it illegal about 90 years ago. Since then, things have changed, and states like Oregon, Colorado, Arizona, and California allow you to grow medical marijuana in your home.
However, the U.S. Department of Agriculture has allowed people to grow hemp as long as they have all records and legal rights. As a result, all CBD oils and other products undergo rigorous third-party testing. It's safe to say that all US-made products go through very rigorous testing before they hit store shelves.
4. High price does not mean high quality!
Most people think that items with a higher price are better quality. While this may be true in some industries, it doesn't have to be with CBD oils. The increasing number of overpriced, low-quality products prompted the FDA to introduce new labeling rules back in 2016. It turned out that most of the products did not have the ingredients listed on the packaging. Some of them had much lower or higher concentrations of CBD than advertised.
That is why you should always be looking for a product or brand that you want to buy. Take a look at the manufacturing process they source their hemp from and read their lab reports carefully to make sure they are as pure as possible.
5. Sources of supply
Today you have a ton of different options when looking to buy CBD. You can buy CBD oil online, from retail stores, or from specialty pharmacies. Stores and pharmacies may not be the best option because you won't really know what the product is like until you receive it. For this reason, it is best to either get your CBD directly from the manufacturer online.
That way you can review the lab tests, ask questions if necessary, and get all the important information you need to be sure of your choice. Caution is the mother of the porcelain box.
6. How to Know Your CBD Oil Contains the Right Amount
Most trusted CBD manufacturers use organic, domestic hemp, industry best practices, and rigorous third-party testing. However, you can't really tell if a product will work for you without trying it out. So how do you know which dose of CBD is right for your needs?
Well, most CBD products have an efficacy between 300 mg and 10,000 mg per bottle. The number tells you nothing more than what to expect from the effects. You can quickly check that the bottle has the right amount of oil by dividing the number on the front by the number of servings. If the numbers check out the oil is fine.
The bottom line
It may take a few tries to find the absolute best CBD oil for your needs. Experiment a little with brands and different potencies and you will find the best choice a lot easier. Stick to the basic rules above and you will do just fine!
<! - ->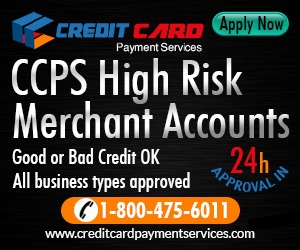 Remarks