Insomnia is a rather complex condition. The fact that you are reading this article shows that you have tried various solutions to combat your insomnia, but to no avail.
Insomnia is not just a common condition that can be addressed through lifestyle changes. It is true that diet and lifestyle habits, such as sleep patterns and stress levels, affect insomnia, but the real treatment needs to be done at the root level. Sleep pills and sedatives sometimes don't produce the desired result.
Cannabis is one of the most sought-after natural substances for promoting sleep in an organic way. Cannabis contains two main components – CBD and THC, which help with sleep problems. Of these, THC is the more psychoactive component that induces high when consumed.
Let's delve more into the sub-components of Delta 8 THC buds here and understand how they work.
Understanding Delta-8 THC Buds:
As already mentioned, THC is the ingredient in cannabis that is responsible for its calming and intoxicating effects. Whenever people talk about THC, they generally mean Delta-9, the most active and abundant component of THC.
Delta – 8 is still the better form of THC for various health reasons. Of these, Delta-8 THC is one of the most potent ingredients to produce sedative effects. It acts on the CB1 and CB2 receptors in the human body and thereby creates relaxation.
It also boosts appetite, fights anxiety, fights hangovers and reduces nausea, in addition to helping you calm down enough to fall asleep. Also within THC, several strains determine the type of hemp or cannabis to which it belongs. These strains include THC-a, Delta 9 THC, Delta 8 THC, THCP, THCV, etc.
Compared to Delta-9, Delta-8 is not as popular and is found in small amounts in CBD and hemp. However, in addition to its calming effects, it also has many other health benefits.
Naturally occurring Delta-8 THC is not readily available. However, with the advent of advanced processes, Delta – 9 THC can be modified into Delta – 8 THC while maintaining the health benefits of the latter.
A 1995 study showed that Delta-8 THC reduced nausea without causing any other significant side effects. None of the participants who were subjected to Delta-8 THC showed any negative effects of the same in this study.
How does Delta – 8 THC help with insomnia?
Like any other cannabinoid compound, Delta-8 has similar mind and body effects that naturally alter our circadian rhythms. Delta-8 is a THC, so it gets you intoxicated and shows up on a drug test.
According to the National Cancer Institute, NCI, Delta-8 does not induce all of the psychoactive effects like Delta-9 when consumed in low doses. However, it leads to several health benefits, such as combating insomnia. Users report a calming, anti-anxiety effect when consuming Delta-8. It can be consumed directly or in a vape cartridge.
Studies show that Delta-8 buds slow down mental activity and calm the senses to help the individual gradually fall asleep. It slows the individual's heart rate, breathing rate, and thought process to help them fall asleep instantly.
This helps the person fall asleep faster, sleep longer, and wake up rested so they can function optimally for the rest of the day. Delta -9, on the other hand, is known to produce a sinking, numbing sensation that leaves you clumsy and sluggish rather than energetic and light.
Delta-8 is hardly addictive, but the body can get used to it very easily. When that happens, the beneficial effects of Delta-8 become less pronounced. The best way is to turn Delta – 8 on and off for a couple of weeks and take breaks to get the effects.
Should You Consume Delta – 8 Buds to Combat Insomnia?
If you have insomnia, Delta-8 is your best bet. It's the perfect combination of high and sleep induction to combat insomnia. In other words, Delta – 8 is just the right climax between pure THC and CBD and strikes the right balance between feeling relaxed and staying fresh and energetic under all circumstances.
A healthy dose of Delta-8 has the potential to relieve hangovers, headaches, fatigue, nausea, muscle pain, and anxiety. It also regulates blood pressure, improves appetite, reduces inflammation, and helps keep all other systems in the body in sync.
In summary:
In practical terms, delta-8 THC is marginally present in the cannabis flower buds; its content is about 1%. Hence, the process of extracting, isolating and transforming this component from dried cannabis flowers is quite long.
Research is being done to naturally increase Delta-8 in cannabis flower for better extraction and use. One of the current ways to do this is to spray the cannabis flower with concentrated Delta -8. However, it still can't compete with the naturally occurring delta-9 THC found in the cannabis flower.
Currently, Delta – 8 is legal and safe to use. General practitioners prescribe it for medicinal purposes to help people return to their normal lifestyle.
Both research studies and user experiences have confirmed the health benefits of consuming Delta – 8 buds in controlled doses. All the evidence shows that Delta-8 is the best choice for naturally causing insomnia without causing any harmful effects on the body. Instead, when used regularly, it promotes a healthy state of mind and body. The only precaution you need to take is to use Delta-8 in regulated doses and try to take breaks in between so they don't become addicted or immune to the benefits.
<! - ->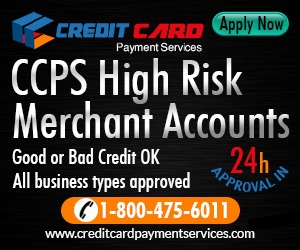 Remarks